Pre wedding family shoot – Carly & Jonny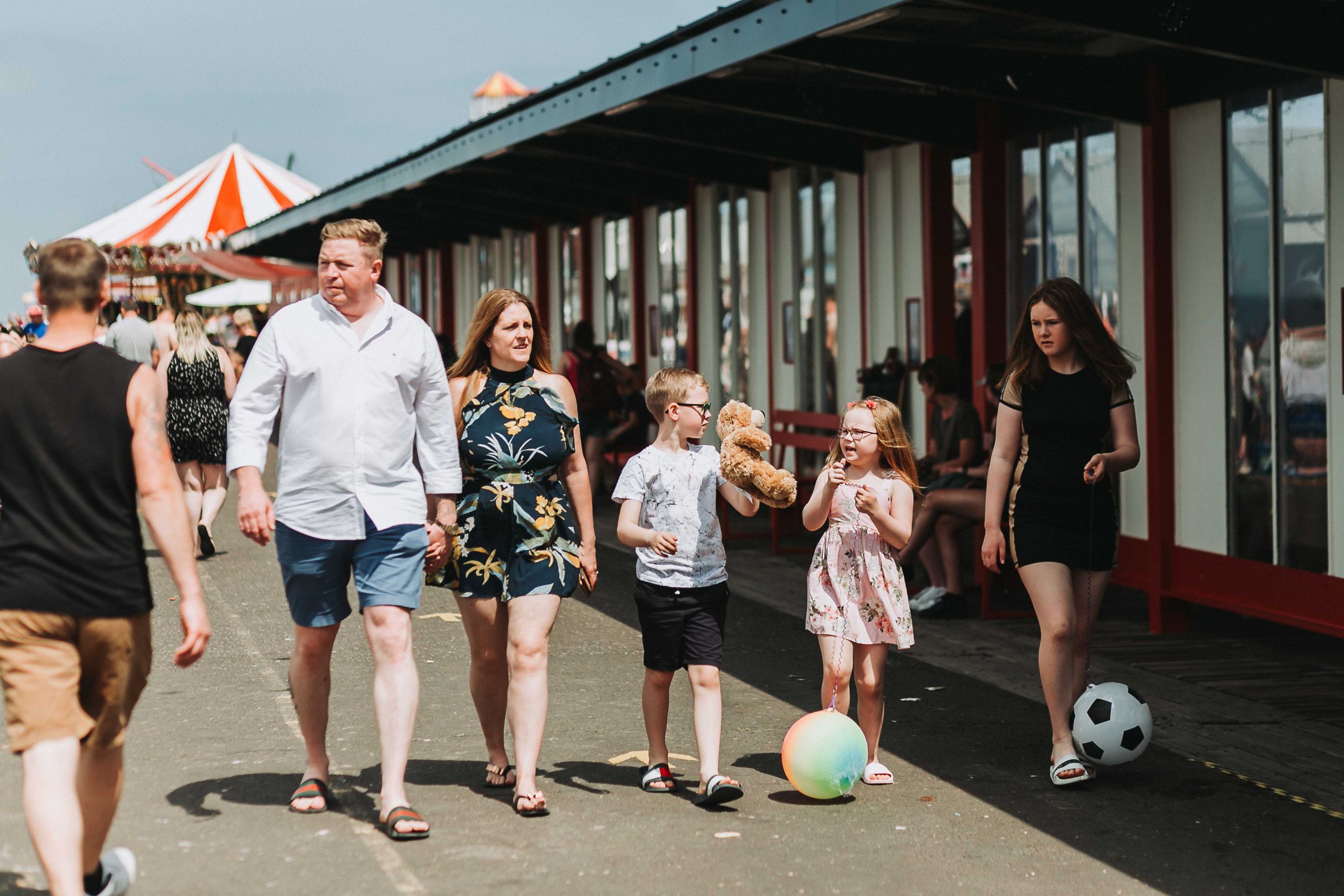 Pre Wedding shoot- Herne Bay
Thank you for the fantastic photo's. We really are so happy with them all and honestly cant wait for the photos from the big day.
Carly and Jonny booked me a while ago now for their wedding day. Included in their package was a pre wedding shoot, which I suggested they use as a family shoot as well. We spent a lovely time in the sunshine, starting with the kids playing in the play park, having fun.
Herne Bay, with its seaside vibes makes for a great backdrop for couple and family portraits and worked well as a pre wedding shoot. Ice creams were a must have, followed with some fun on the beach. From there it was a lovely walk along the promenade for a visit to the pier.
Capturing natural moments as they happen and documenting my time with them, allowed for some lovely moments captured. It was like a shortened version of spending a day with a family and documenting their day and I loved it.
All the family went on the carousel, which the kids loved and from there on to the shooting gallery. After this, it was time to cool off with a walk to the beach and paddle in the sea. Finished off with a quick visit to the amusement arcades.
This pre wedding shoot was in early June. With their wedding at Broome Park at the end of June, I will be seeing all their lovely faces again soon!
Pre wedding shoots are really a great way to get comfortable having a camera around you, and seeing how your photographer will work on the day. If you are thinking of having a pre wedding shoot, I would love to hear from you.