Pre wedding shoot – Herne Bay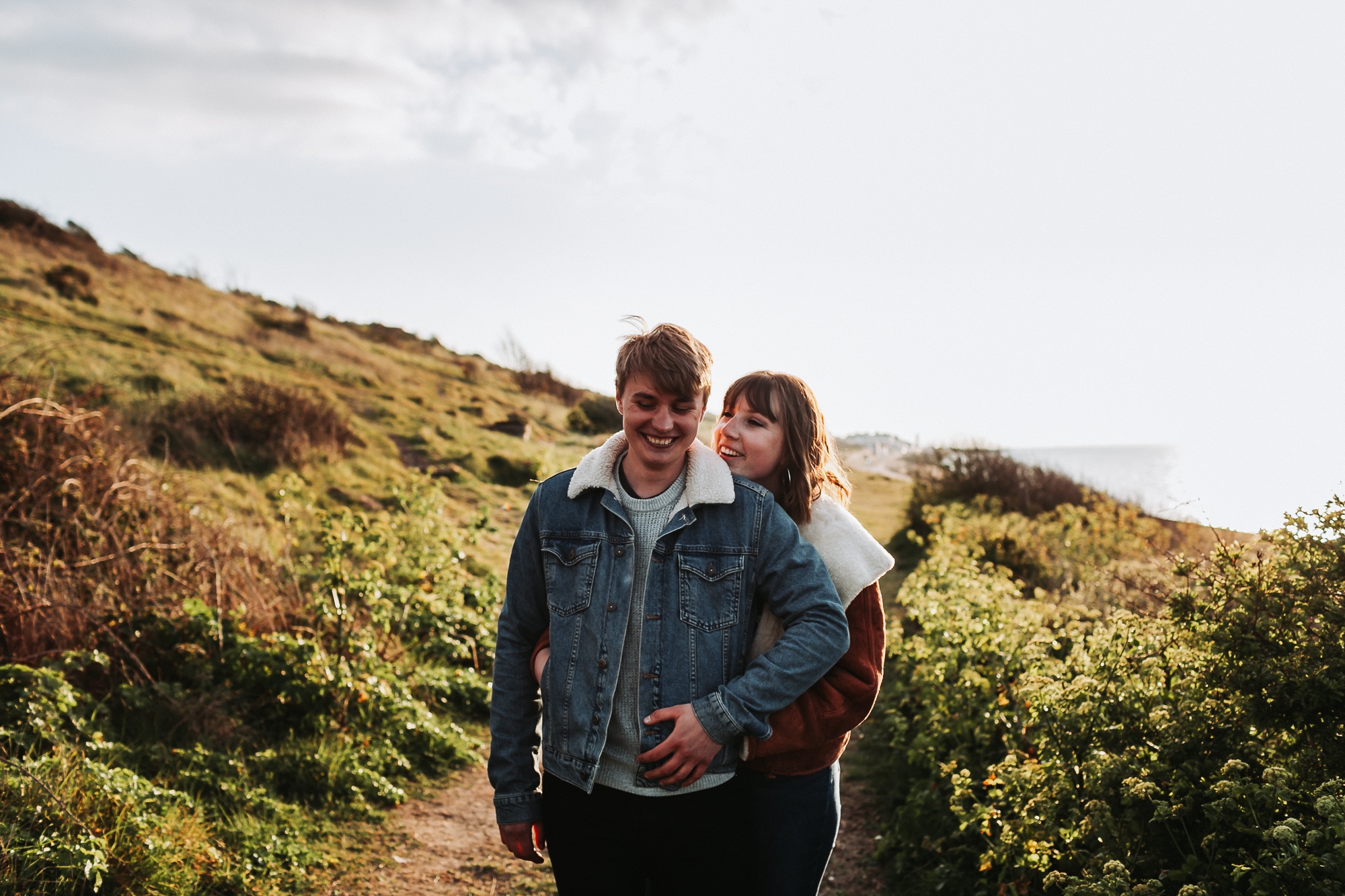 Pre Wedding shoot- Herne Bay
Oh my goodness, Iv'e just seen the email!!! Thank you so much, they are gorgeous!!
This was a beautiful pre wedding shoot in early May 2021. Elisabeth and Reuben have booked their wedding with me for later on this year in October. Like many couples, they were worried about being in front of the camera on their big day! Pre wedding shoots and couple shoots are  great way to put all those fears at ease. It allows couples to see the relaxed way I work and how relaxed and good they look in their pictures. The location for this pre wedding shoot was in Herne Bay, along the coastline. It was a beautiful evening and we were blessed with blue skies and a beautiful sunset.
Warm jackets and jumpers were needed, as although sunny it was very fresh. The stretch of coastline we used had lots of opportunities for different types of photographs. There are big rocks on the beach as well as the Herne bay downs that run along the beach front. With the beautiful golden light we really took advantage of this. We then finished off by the Kings Hall which has a lovely terraced balcony overlooking the sea. 
It felt so great to be out shooting again as the last time I had picked up my camera for a shoot was last October. The Herne bay coastline makes for a great backdrop for couple and pre wedding shoots. If you are thinking of having a pre wedding or couples shoot, I would love to hear from you.