Beach hut weddings – Carolyn & Neil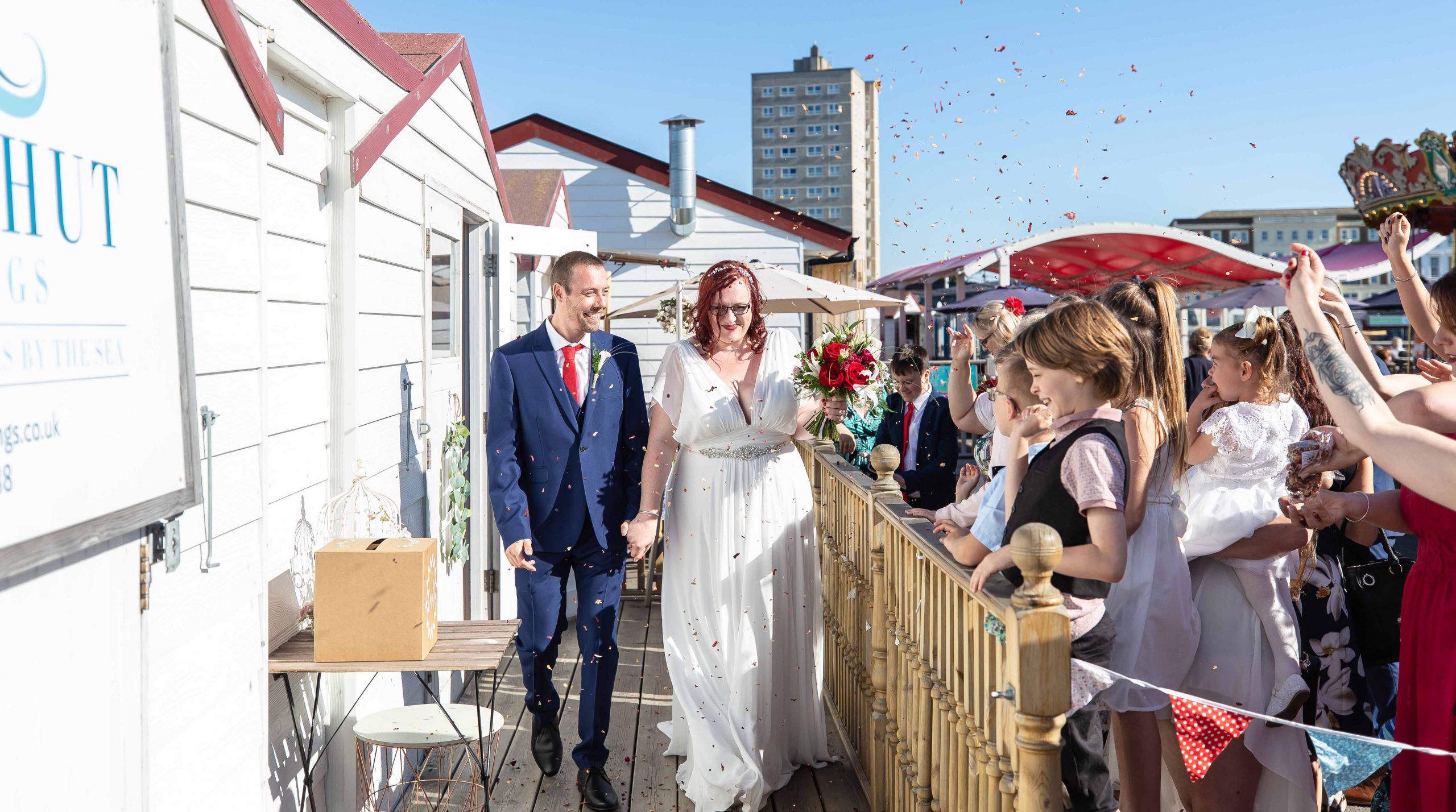 I was recommended Colin for my wedding photographer by my wedding venue. Colin met with us a couple of times and really listened to what was important to us and what our vision of a perfect day was. Colin really tried to get to know us as a couple. On the day Colin was amazing he was the perfect balance between I didn't even realise you were there and oh you got me again. All my guests loved having him around taking pictures. He made us feel so relaxed and it really showed in the photos, they are stunning so gorgeous he really worked hard to make sure our special day has been truly captured for always. Thank you so much Colin we are forever grateful.
This was my 3rd time photographing at this great venue @beachhutweddings on Herne Bay Pier and this time in glorious sunshine!!! Beach hut weddings are always a bit special.
This was a small intimate affair with family and close friends. As always with this venue, a fun and relaxed vibe accompanied it.
Carolyn and Neil were arriving together with a small wedding party for the 5pm ceremony.  I was there from the ceremony through to 10pm on the day.
Beach hut weddings
I love the fun factor when approaching this wedding venue as the wedding party enter the pier. There is no mistaking being anywhere else but at a seaside pier. With the public still around as well it all just adds to the atmosphere. Carolyn, Neil and the wedding party picked up their flowers first from the Pier's resident florist at The Floral Magpie. They then went on to the venue. Food from the day was supplied by the fish and chip hut on the pier. The  ice creams and drinks were also from local businesses on the pier.
Herne bay weddings at this venue are always fun and quirky, with each couple putting their own stamp on how their day looks!
Here is a selection from Carolyn & Neil's special day.