Swarling Manor Wedding – Famy & Thomas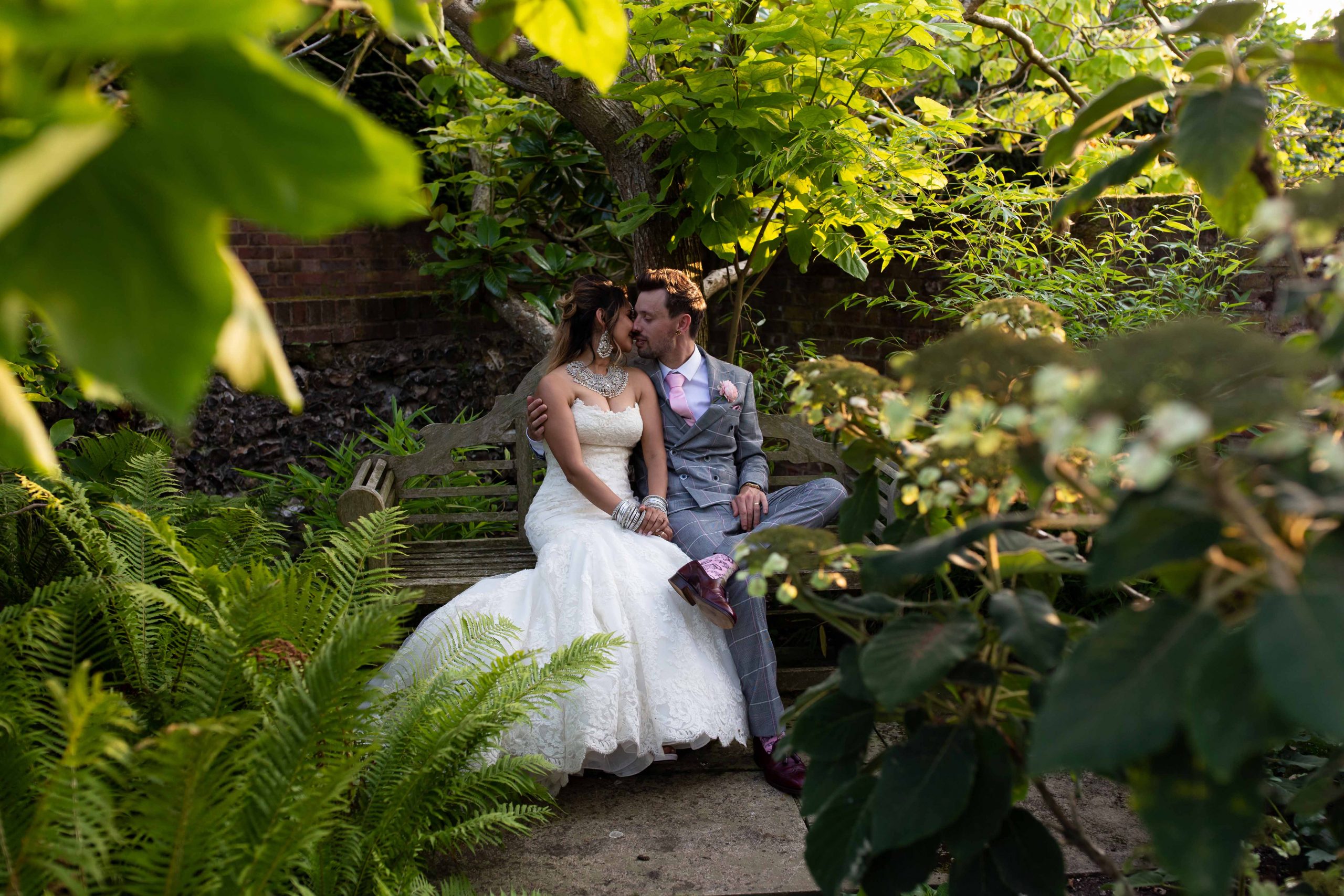 Weddings at Swarling Manor
Colin was like having a friend as our Wedding Photographer. He made us laugh and got on really well with our guests. I had two main asks from Colin; at least one epic shot of us a couple and one of all my guests. Colin delivered brilliantly on both accounts. Colin's photos of our wedding are a wonderful visual story of our day.
This was a beautiful wedding to be involved in. Famy and Thomas were on a limited budget for the wedding and because of this had applied to a tv show called "The Wedding Planner." Which in return for filming their big day, and the arrangements before hand would help offset some of the costs of the wedding. Famy, as well as myself are part of a local choir called Canterbury Community Gospel Choir…..we are awesome by the way!
Our choir is amazing and as a wedding gift had contributed towards my cost as a photographer too for Famy. The choir were also singing an arrangement of songs at the wedding. This was also a Indian fusion wedding with a change of outfits for later on. The day was a typical white wedding, but in the evening it changed to traditional Indian wedding outfits as well as some amazing entertainment from 2 Indian Dhol drummers.
The wedding ceremony and celebrations were held at the beautiful Swarling Manor and it turned out to be the hottest day we had this year a well. Most of the details were all hand made to cut down on costs.
The groom Thomas made a spectacular entrance down the aisle. He was carried by his groomsmen on a surfboard to the sound of 'Club Tropicana' by Wham. Canterbury Community Gospel Choir were singing their arrangements before and after the ceremony. Cocktail hour entertainment was also provided by gifted singers within our choir for the afternoon drinks on the lawn. All sounding great thanks to another one of our choir members Matthew Pearson whose company looked after all the sound and technical details on the day.
As featured on the tv show 'The Wedding Planner.'
It was such a privilege to capture all these moments for them and with a television crew from 'The Wedding Planner' in the background constantly it also made for a interesting and surreal experience!
Here's some pictures of the day…..Enjoy
Links below for performers and services on the day.
Singer/Songwriter Emily Watts
Singer/Songwriter Emily Lane
Singer/Songwriter Anne James
Venue – Swarling Manor