Judy & Graeme – Herne Bay pier wedding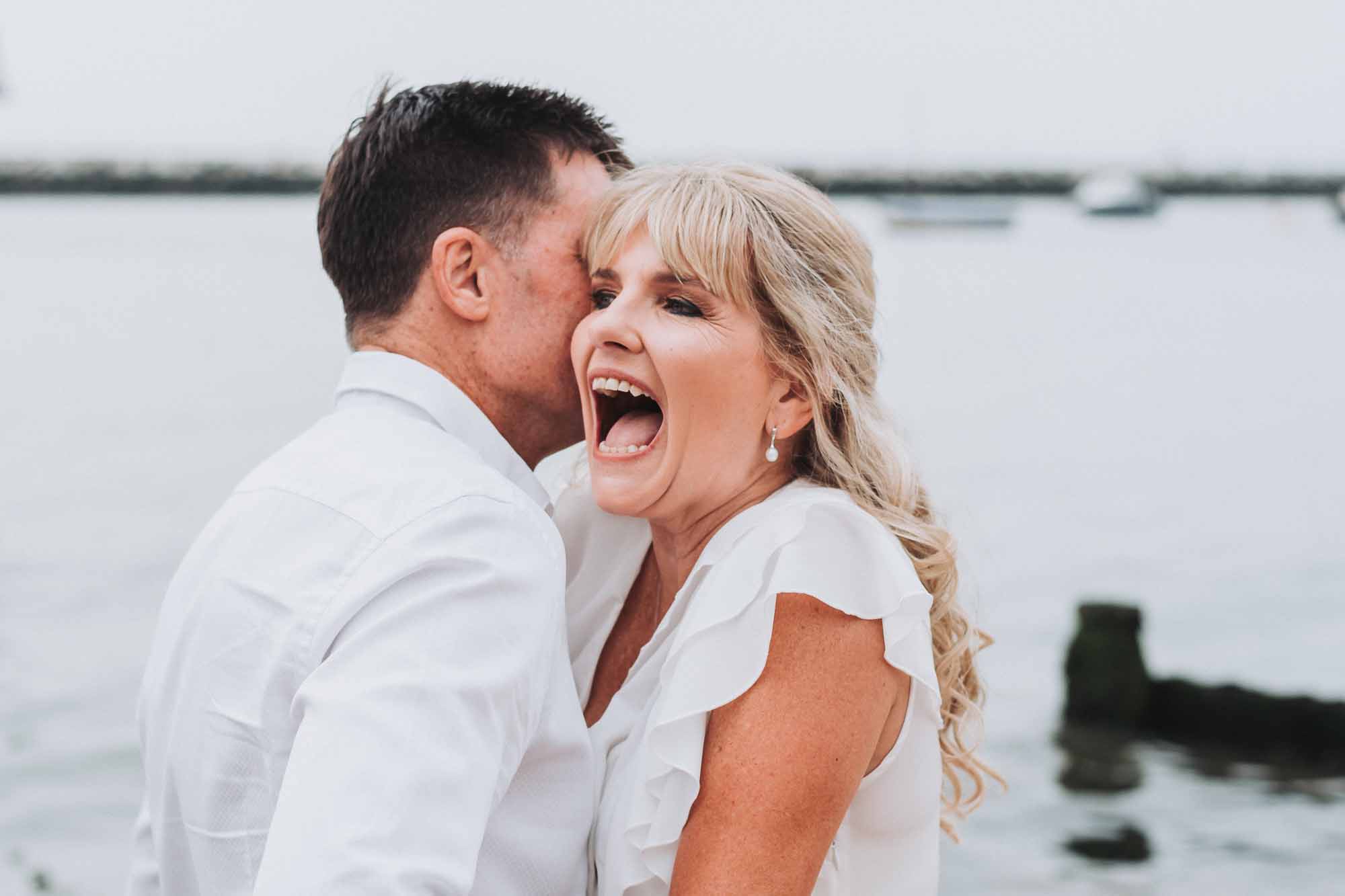 Thank you so much. Photo's are beautiful. Thanks for the great photo's.
Judy and Graeme had always wanted a big party style celebration for their Herne Bay pier wedding. With guests coming from South Africa and different parts of the UK, it was something they were both excited about. Their wedding day was  to be in June 2020.
Unfortunately, like a lot of couples getting married at this time, this was not the day that they had initially planned.  Because of Covid restrictions, both here and in South Africa, they then decided to postpone till June 2021.
However in July this year (2020), because of the uncertainty on how long restrictions would be in place for, this all changed. They decided to go ahead with a much smaller scale event .
Intimate ceremonies by the sea
This was now going ahead with just 30 guests for August 2020. Firstly, because there was no guarantees that family and friends travelling from South Africa could attend next year. Secondly, because they just did not want to put off being married any longer!
 There were a lot of changes to their original plans, social distancing with seating had to be closely looked at. Because of this the seating was changed to outside instead of inside for the guests. Luckily, the weather warm and dry on the day. Despite the changes, they and their guests made it a very special day to remember!
Bridal prep was at the Marine Hotel, Tankerton. From there it was a short drive to the wedding venue Beach hut weddings on Herne Bay Pier. This is one of my favourite venues to shoot at. It's run and owned by Kirsty, who makes it a really well organised, relaxed and fun place to shoot for the day. I am also pleased to say that I am one of the recommended photographers for the venue.
Are you thinking of having a Herne Bay pier wedding at Beach hut weddings? If so, then I would love to hear from you!
Below are a selection of pictures from Judy & Graeme's beautiful day