kate & christine's beach hut wedding on herne bay pier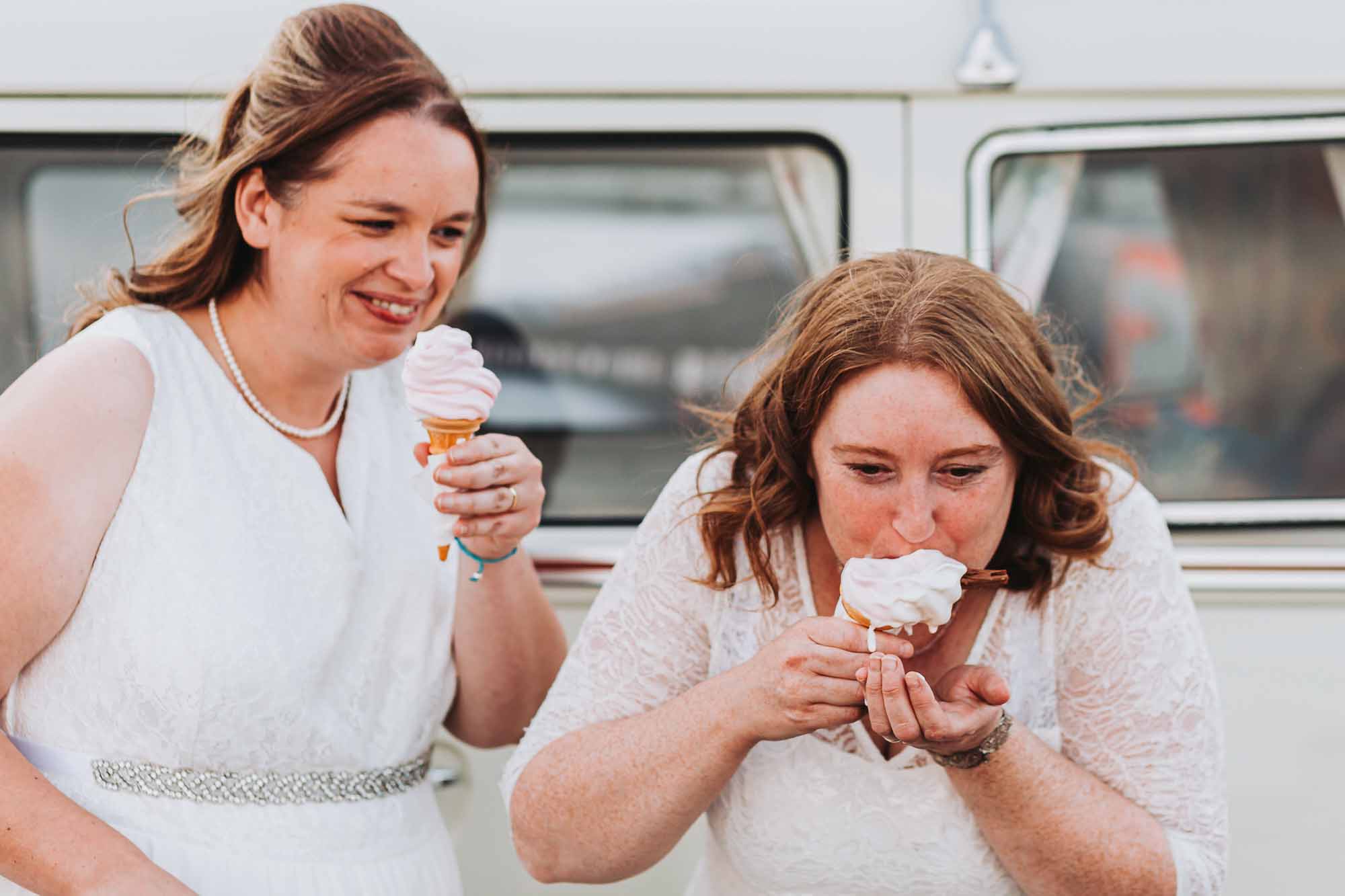 Beach Hut Wedding - Herne Bay
Thank you Colin for making our day so special. We would highly HIGHLY recommend Colin. He is such a professional mixed with being so friendly, kind and hugely calming. Colin's work is of high standard and he captures moments so well. We have recently received our images from our wedding and they are all outstanding. l
I love photographing a beach hut wedding in Herne Bay, because it is such a fun, quirky venue. More importantly though, Kirsty who owns and runs it, is such a lovely person. Kate and Christine, thought this as well, with it being a deciding factor in using the venue and booking a beach hut wedding. With it being a September wedding, you can never be too sure of the weather. However we were blessed with a lovely day!
Like a lot of people, Covid 19 had changed Kate & Christine's plans, but all they wanted to be was married. Because of this, they opted for a small, intimate ceremony and reception at beach hut wedding venue on Herne Bay pier. Therefore, with only close family in attendance, it only meant 11 people in all attended.
They had decided that their first look would be at the venue itself. Because of this, the retro wedding style camper van hired, had to take them both separately to the venue from their individual locations.
Inside the beach hut, it was a small, private ceremony with Christine's brother looking on via zoom, because he was not well enough to attend. There was a few homemade touches as well, such as bunting made by Kate's mum decorating the venue.
To finish things off prosecco, fish and chips and ice cream.  Then the happy couple left in their campervan to end a perfect day!
If you are looking at having a beach hut wedding in Herne Bay, then I would love to hear from you.