Zoe & Matthew – East Quay Wedding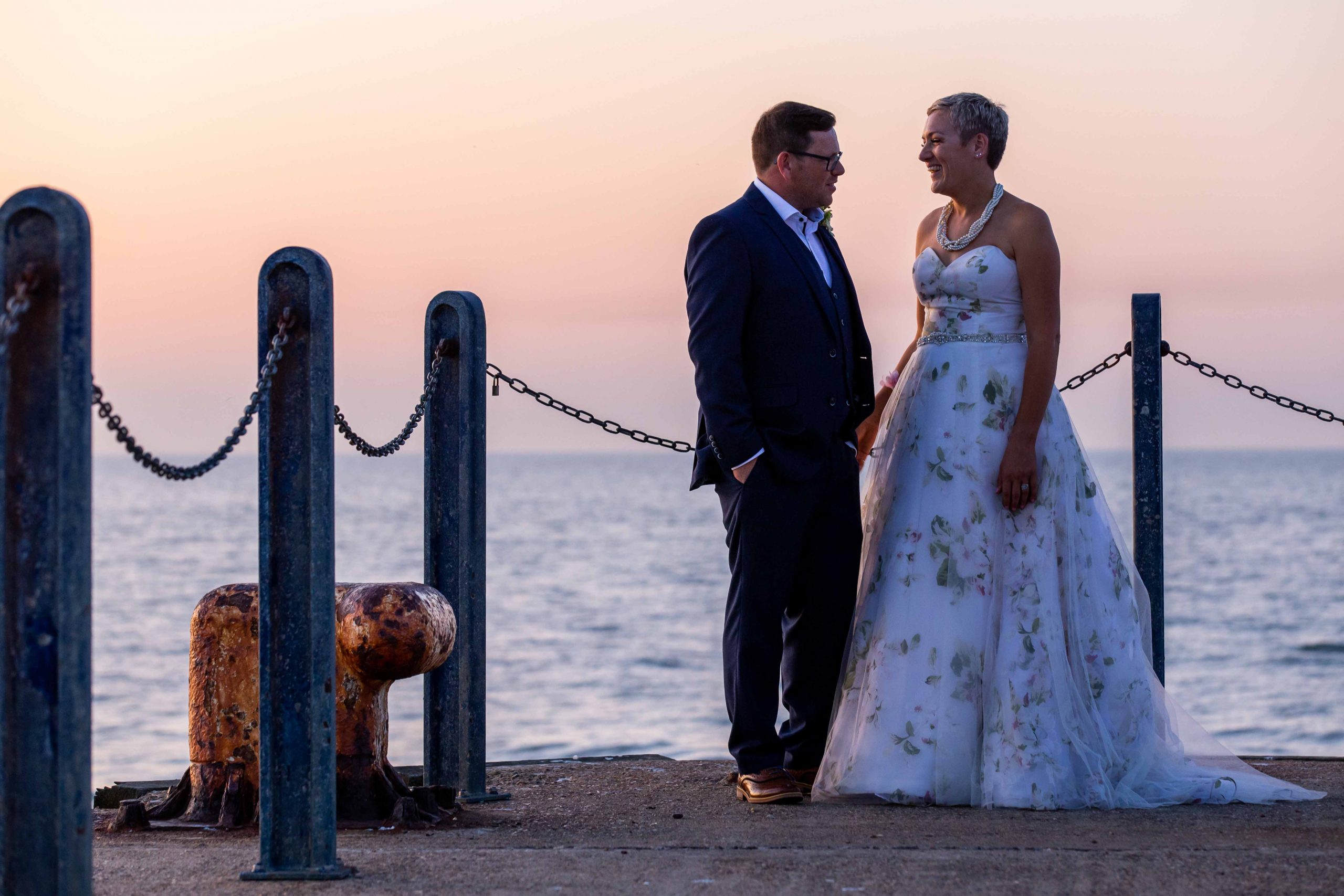 Whitstable Wedding photographer
'Just finished going through the photos Colin and I have to say that they are amazing. You are an incredible photographer. Thank you very very much'
This beautiful late September wedding brought with it the last glorious weekend of an Indian summer. This was exactly what was needed for the reception at the East Quay wedding venue.
The day started with me at The Hotel Continental in Whitstable, for the bridal prep photographs. After this it was catching a 'Wedding Bus' with the bridal party and other guests to St Mildred's Church in the village of Preston, Canterbury for the ceremony. This old church is beautiful and has the most amazing light streaming in through the stained glass windows.
Here we met Matthew and his groomsmen, and then after the ceremony we travelled back on the bus. We stopped a short walk away along the beachfront to the East Quay venue for the wedding breakfast and reception.
I loved this walk to the venue with Matthew and Zoe, their 2 children Beatrice and Leo, and all the wedding party….they just looked so cool making their way on masse to the venue!
The theme to the reception was Alice in Wonderland. However, when I asked Matthew how the theme came about, he said there wasn't any real plan behind it, it just happened that way and we just went with it! The table flowers and arrangements  in the venue were beautiful and were put together by the very talented jane at graham greener.
The whole vibe of the day was so chilled, with time spent laughing and drinking with family and friends. Beautiful weather outside for drinks beachside, and the light was perfect to photograph in. With the weather so warm, plenty of people were drinking in the sunshine, playing on the fusbol table and using the outside space at this great venue all through the night too. Entertainment in the evening was live music performed by 'Big Orange Head'
This was one of the most relaxed weddings I have been too and it was a joy to photograph! I hope the pictures below give you an idea of what a wonderful day it was…enjoy!